Princess/Nymph Daphne



Origin

Domino

Affliation

Alfea, Domino

Magical Abilities

The Dragon Flame
Fire magic and spells
Sirenix abilities
Ability Augmentation
Portal Creation
Long-distance teleportation
Flight
Daphne is the oldest daughter of King Oritel and Queen Marion of Domino, and Bloom's elder sister.
Personality Profile
Edit
Daphne is Bloom's older sister, and the eldest daughter of King Oritel and Queen Marion of the recently resurrected world, Domino. She was also the last fairy to have acquired the great sea/ocean-themed transformation and great magical power of Sirenix.
She was/is the spirit of an extremely powerful nymph, bound to the bottom of Lake Roccaluce in Magix.
Magical Abilities
Edit
As one of the nine legendary Nymphs of Magix, as well as the Keeper of the Dragon's Flame before, Daphne was naturally a formidably powerful fairy, having at least reached the exceptionally high power-level of the sea-themed Sirenix form.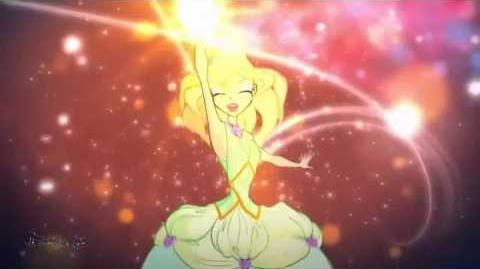 Ad blocker interference detected!
Wikia is a free-to-use site that makes money from advertising. We have a modified experience for viewers using ad blockers

Wikia is not accessible if you've made further modifications. Remove the custom ad blocker rule(s) and the page will load as expected.